La Fosse provides a total talent solution that builds capacity to help solve business challenges. We do this by leveraging our academy, recruitment, executive search, and solutions offerings. Our vision is simple; to lead by example to achieve a change in the standards of care within our industry.
From recruitment to technology training, and executive search to business operations, we have a range of career opportunities for you.
Thank you for taking the time to find out more about La Fosse. We're a people-first business, so we're interested to learn who you are – what drives you, your ambitions for the future, and how you like to work. No matter your background, where you come from, or the sectors you've worked in, if you're ready to help us achieve our collective goals as a leader in the industry, we want you on our team.

Having worked in five different functions across the business, I'm a great example of the unparalleled career progression we can offer. I'm excited to be part of this first step in your La Fosse journey and can't wait to see where it could take you.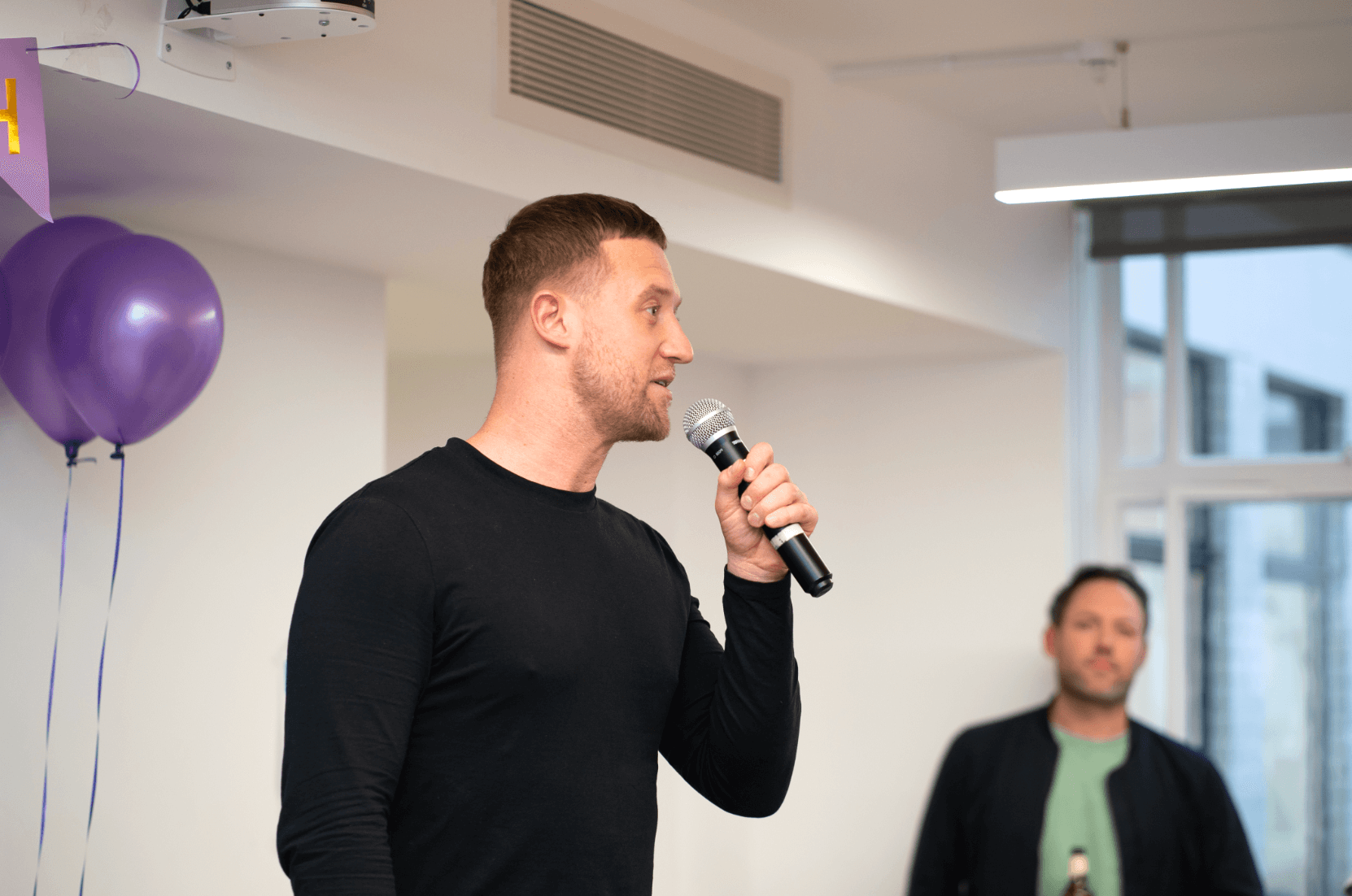 Our values

We're committed to three core values that shape the way we behave and the culture that we've built. They are the foundation that underpins everything we do at La Fosse and guide us to achieve our goals.
Care
Throughout every action and interaction at La Fosse, we treat others with respect, empathy, and compassion.
Ambition
We challenge ourselves and others to consistently grow and develop to achieve our goals.
Humility
In our ever-evolving industry, everyone has something to learn, and everyone has something to teach.
Our employee-centric culture
Hiring diversely, practicing and promoting equality, and creating an inclusive environment are three things we care a lot about at La Fosse – it's a key part of our commitment to care.
We encourage our employees to bring their authentic selves to work; by that we mean they feel safe and supported in sharing the unique characteristics that make them who they are.
From scale-ups to FTSE 100 companies, we get the chance to help the world's most innovative businesses accelerate their growth and implement dynamic transformation strategies, helping shape the technology and leadership teams of the future.
Whether they're looking to place an experienced C-suite professional or embed a diverse, high-quality talent pipeline, we're able to support our customers at every level, from the classroom to the boardroom.
Meet our team
Hear from our team what it's like to work with us:
Manu Kanwar
"It's not just about money here; people really care about each other. I initially applied because I thought the role sounded interesting, but once I interviewed and met people, I knew this was the place for me. It took me just over six months for me to get my first promotion! Everyone is really friendly and even the top billers are so unassuming and humble."
Jon Price
"Having come across La Fosse several times in my career, I had always been impressed by the feedback I'd heard from my senior contacts in the market – so I made the tough decision to leave and join La Fosse. I think for any experienced hire looking to build a market-leading practice, this is the place to do it. From day one my peer group on the management team have been very collaborative; I quickly felt right at home!"
Nicole Andrews
"Through training and development, I've been equipped to not only sell recruitment services, but to form closer partnerships with my clients and solution-sell all the various service lines La Fosse offers. It's very rare to have a recruitment firm with so many £1M+ billers, but between our standards of work, partnerships with strategic clients, and commitment to cross-selling, it's very realistic to hit billing numbers you didn't think would be possible."
Kick-starting your career
If you are looking to develop your career, La Fosse is one of the UK's fastest-growing and best companies to work for. If you have the drive and determination, we provide the opportunity for success.
Anyone joining us as an Associate will complete a 12-month comprehensive training programme to get them from probation to promotion.
The initial training week will embed you into La Fosse, teaching:
Our history
The foundations of recruitment and selling
Our values and integrity
Systems
Healthy habits, resilience, and personal branding
Joining as an experienced consultant
Take your career to the next level and work for an ambitious, high-performing business. La Fosse strives for excellence in every area, with a market-leading commission structure (uncapped 30-40%), a high-performance and collaborative working environment, and world-class training and development.
All our experienced hires are supported with induction training which is split into 12 core modules, including:
Introduction to La Fosse and our business model
Operational excellence – onboarding, processes, and systems
Our specialisms and services
Customer and candidate management
Specialist modules
Additional management training